What We Do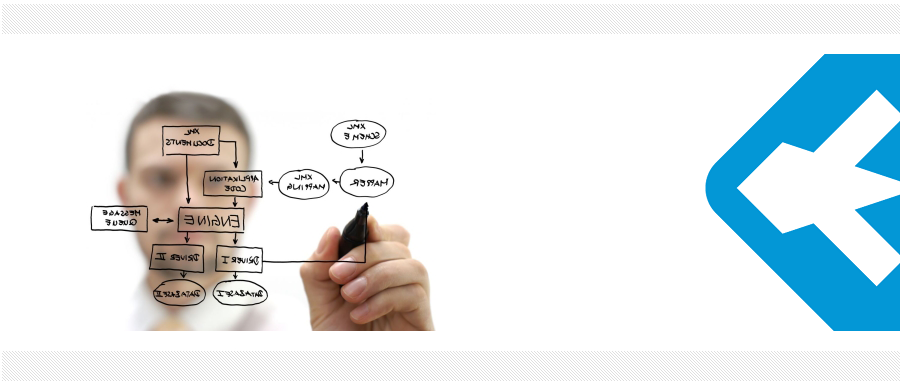 SALIENS Group is a team of experts in the field of software development and telecommunications solutions.
We have a wide knowledge and experience in developing and designing complex and comprehensive solutions. We use that knowledge to create "content wide" solutions with unique experience using variety of programming languages and application technologies. There are four main areas that we cover:
According to us, these four areas are observed as one integrated group since the latest trends in technology have almost completely erased borders between separate entities. Nowadays, you cannot imagine a serious widely used application without a mobile and a Web component. Additionally, the aspect of social networking has become a must-have even in the business world. This is where our expertise comes to the fore. Saliens designs and builds solutions that cover every aspect of your idea in a proper and exciting way.
"Looking out of the box"
Saliens is all about "Looking out of the box". We design solutions having in mind their future usage with a guidance thought where could this solution evolve. With this kind of planning, any future expandability tasks regarding new features, areas, systems or technologies are an easy and quick task to do. This is only possible by being an expert on more than just one filed of expertise, only then it is possible to have a clear "wide picture" of your surroundings.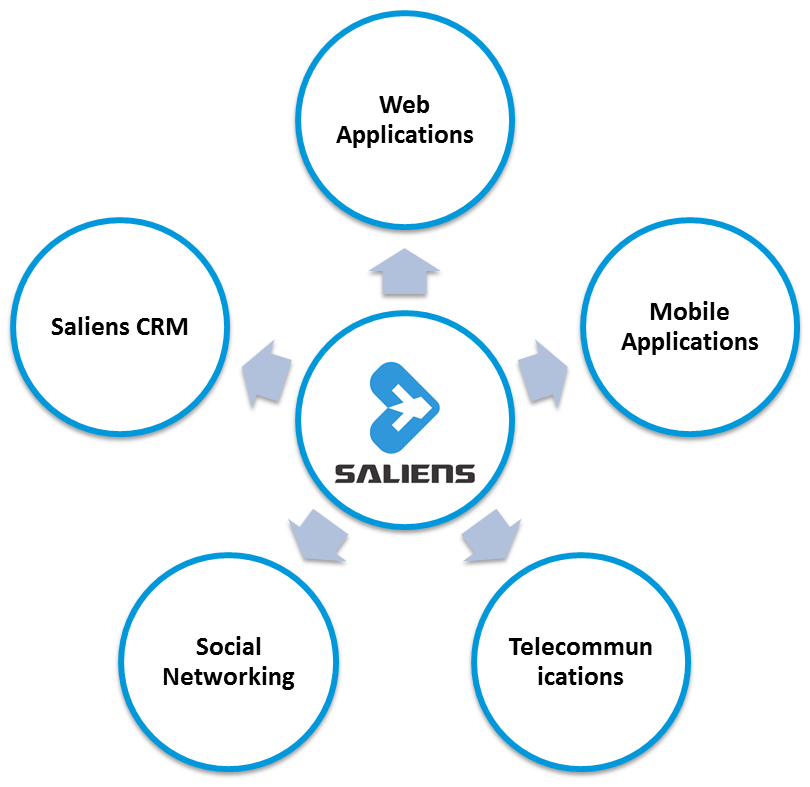 Providing this kind of complete service in one place we see as a clear advantege for our customers- they don't need to explain the functionality of their solutions in multiple places, make separate contracts, hold their fingers crossed hoping everybody will do their part in a planned period etc. This is one of the main reasons why Saliens project management and planning department have a special place in Saliens Group. These same skills and experience are gladly shared with our partners and customers trough or IT Consluting program.
Enterprise solutions
We consider Enterprise solutions a self-contained and important field of expertise. Our objective is to provide customers with the best infrastructure solutions available in the marketplace. We create, design, supply, implement and maintain scalable solutions within required timescales and budgets to enable our customers businesses to grow.
Furthermore, we take special attention at the sometimes overlooked aspect: the application life cycle. All the way from the initial installation, through the exploitation phase, to the time when it's necessary to upgrade or switch to another solution, our engineers will be there providing constant support.
We don't see the "tool" as limit but only the imagination itself.
Project planning and elaboration of ideas can be quite a challenge for both technical and non-technical people. At Saliens we understand that and we always do our best to overcome the difficulties and self-imposed limitations you might have. It is most accurately described by an old Chinese proverb: "The person who says it cannot be done, should not interrupt the person doing it."